We offer a variety of STEM camps during winter break, spring break and summer to introduce youth to coding, neuroscience basics, engineering principles, and general science concepts. Our camps emphasize the applications of STEM in everyday life and serve to encourage all students to develop confidence in their abilities and understanding.
COVID – 19 Update
At this time, all events are subject to UBC Okanagan policies and procedures as well as provincial health recommendations in response to COVID -19. If camps are cancelled due to COVID-19, refunds (minus credit card fees) will be provided. Please note that registrants who display symptoms of illness will be required to remain at home. Our staff are taking all precautions to keep participants safe and to minimize the spread of the virus while also providing an engaging environment to explore STEM.
---
Winer, Spring and Summer Camps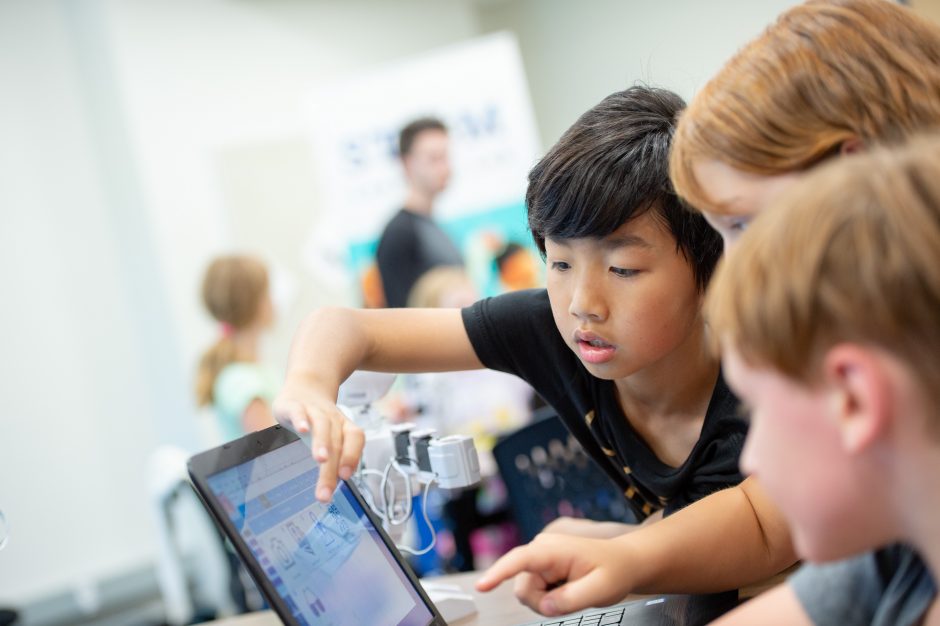 iSTAND is pleased to present STEM programming for ages 5-12!
Camps run from 9-4 daily, with early drop off and late pick up available for an additional, nominal fee. Lunches and snacks are required from home.
Each week, a new selection of STEM (science, technology, engineering and math), learning activities ranging from neuroscience to coding will be provided. Participants will engage in hands on learning, physical activity, and full days built around science exploration. Some examples of themes within each day include: space, technology, color, engineering, human systems, sound, and so on. Learners will receive short lessons covering the background and basics of a principle, followed by a hands-on activity to demonstrate the applications and implications of the topic. These activities will be interspersed with movement breaks and time to mix and mingle with peers.
Are you interested in sharing STEM based activities and learning with youth in Vernon or Kelowna? We are currently accepting appications for leaders to assist with our STEM day-camps and community events! Please click here for a full job description and application procedures.
---